Crafted Fragments: Elsa Peretti Retail Design
Architecture
,
Branding
,
Interior Design
,
RISD Interior Architecture Advanced Studio: Material Based Forms: Retail Design for Elsa Peretti Instructor: Caterina Tiazzoldi Spring 2014
RETAIL DESIGN / BRANDING / CONCEPT DEVELOPMENT / INTERIOR ARCHITECTURE / SPATIAL DESIGN / SPATIAL EXPREINECE
WOODSHOP - MODEL MAKING - PHOTOSHOP - ILLUSTRATOR
Crafted Fragments: 

A complementary Retail Design to Elsa Peretti's sensual, elegant, and organic designs.
Students had an opportunity to design an retail store for Elsa Peretti, one of the main designers of Tiffany & Co. Elsa Peretti's designs are most often very organic, ergometric, polished, and perfect. Her approach of design is are very intuitive, and h
er intuition pursues simplicity. I've devided to a
pproach Elsa Peretti's retail stroe to be the complementary of that, where her designs are most disctinctively shown and expressed. Thus, the design of Elsa Peretti's retail store is very crefted, fragmented, yet in an controlled and organized manner. The rustic texture the retail store holds will contrast to Elsa Peretti's designs as much. The overall retail store is fragmented in pieces of recalimed wood, but there are quiet moments, the focal points, where the arrangement are toned down, and these are the jewelry and product display area. The focal points are created by the directions of the wood pieces.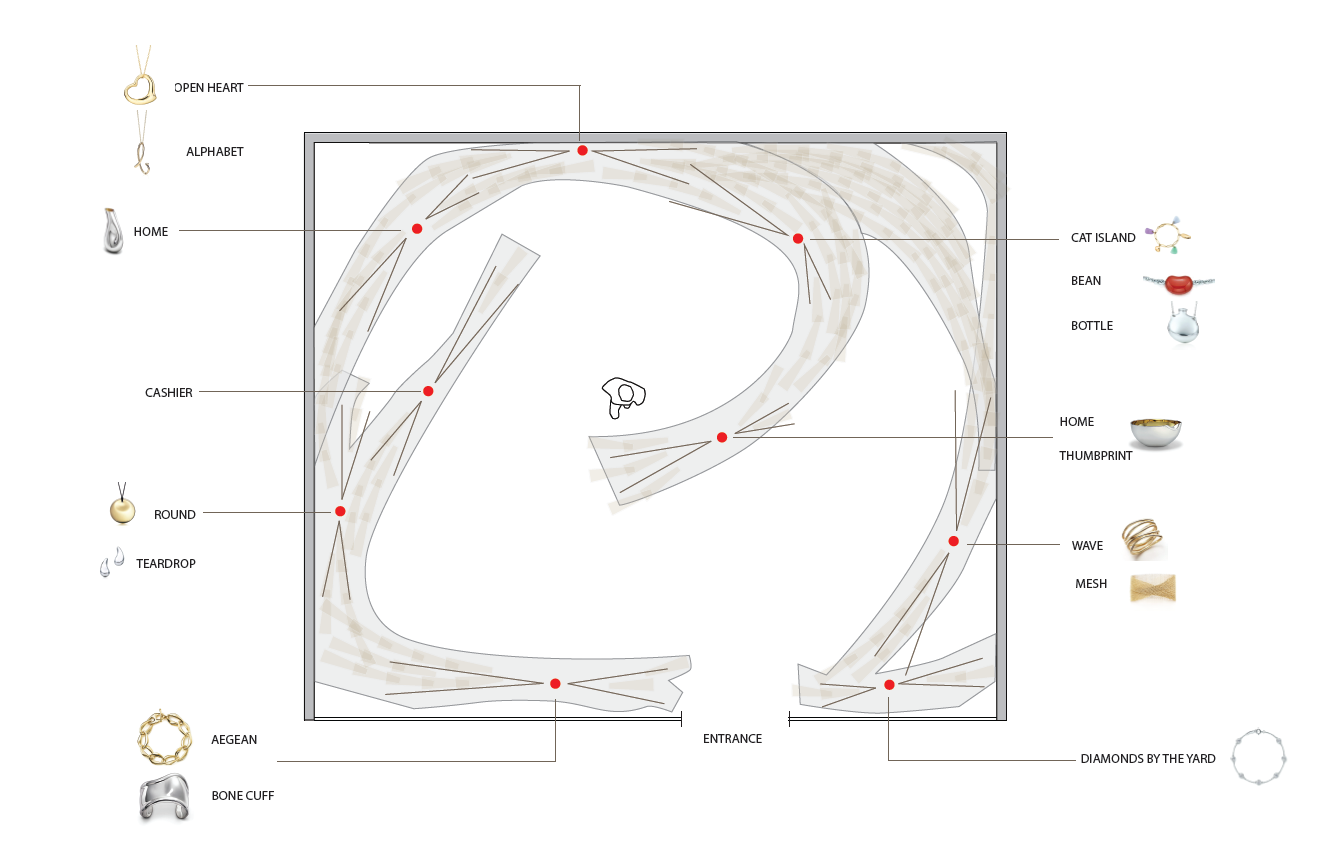 Mass Section and Elevation
Store View from the Mall hallway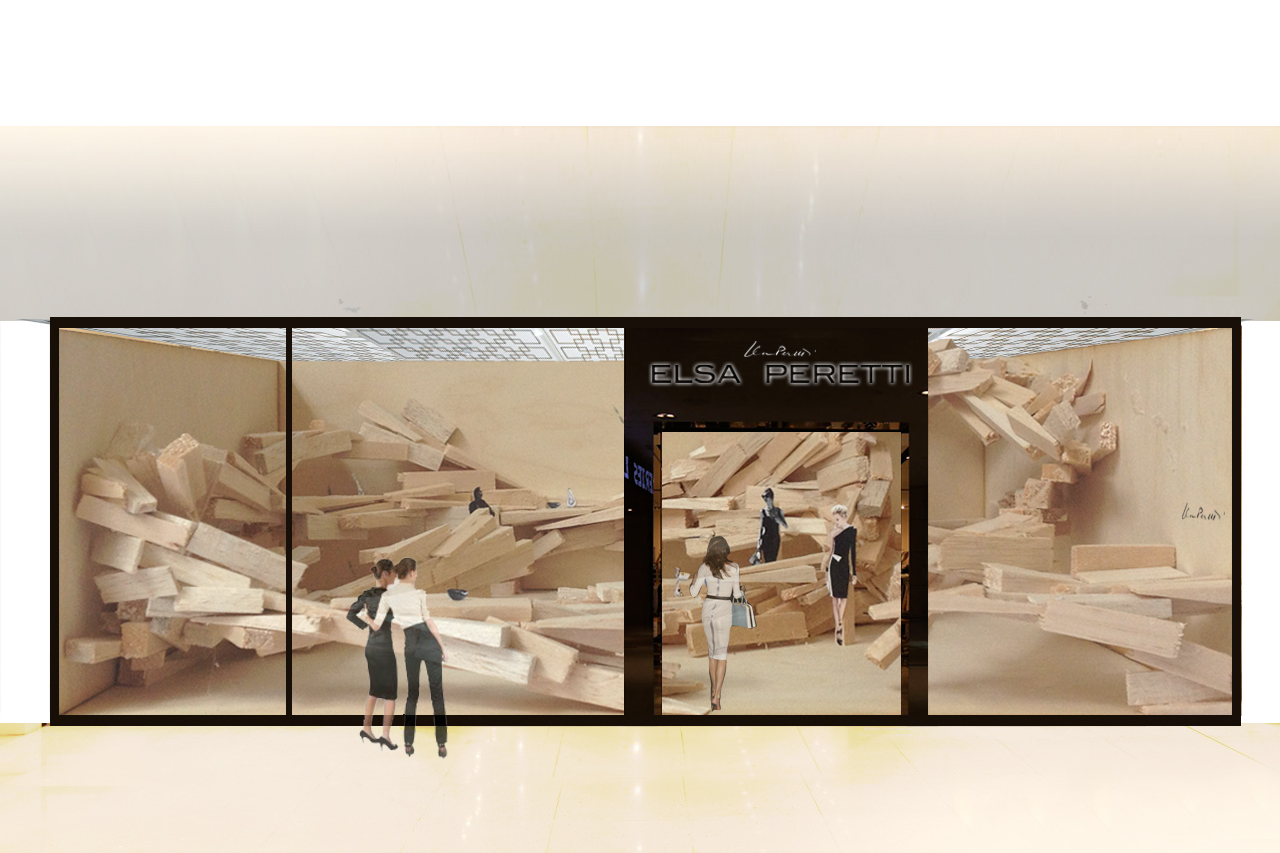 Understanding Elsa Peretti's design qualities and Constructing the brand's retail store